Skip to content
Enjoy 10% Off Your First Order When You Subscribe!
Are You In Need Of Guidance?
Embrace a fresh start on your wellness journey! Let's drop the stigma and embrace the empowerment of seeking support for your well-being–no shame needed! We all crave that roadmap to effective self-care, and guess what? It's absolutely okay!
While self-care trends online, many of us are left wondering where to actually begin.Say hello to clarity and guidance as I bring my ever-expanding knowledge of holistic living and healing to the table. Let's team up and carve out a path that leads straight to your health and wellness goals. My mission? Making the journey of mastering your OWN health exciting and doable. Together, we'll uncover the magic of your body, tap into the power of your mind, and ignite your spirit's role in supercharging your healing process.

Ready to dive in? Let's spark a transformation like never before – book your consultation today!
Book Here

Client Testimonials

"I promise you'll grow no matter where you are, and she'll help you no matter what you want to get to"
RASHANDA
Teacher

"This is a step to living a holistic and healthy llifestyle...you can tell she cares"
REBEKAH
Caregiver

"I had a consultation with her and I never felt more sane...she did an excellent job at creating a safe space for me to be vulnerble"
NADEJIAH WALKER
Career Specialist
Check Out Your Consultation Options:
in-person wellness assistance
fasting guidance
personal detox guidance

plant-based supplementing service
Frequently Asked Questions:
Which Service Sounds Right For You?
Read more about your booking options below.
"Help Me Create A Routine":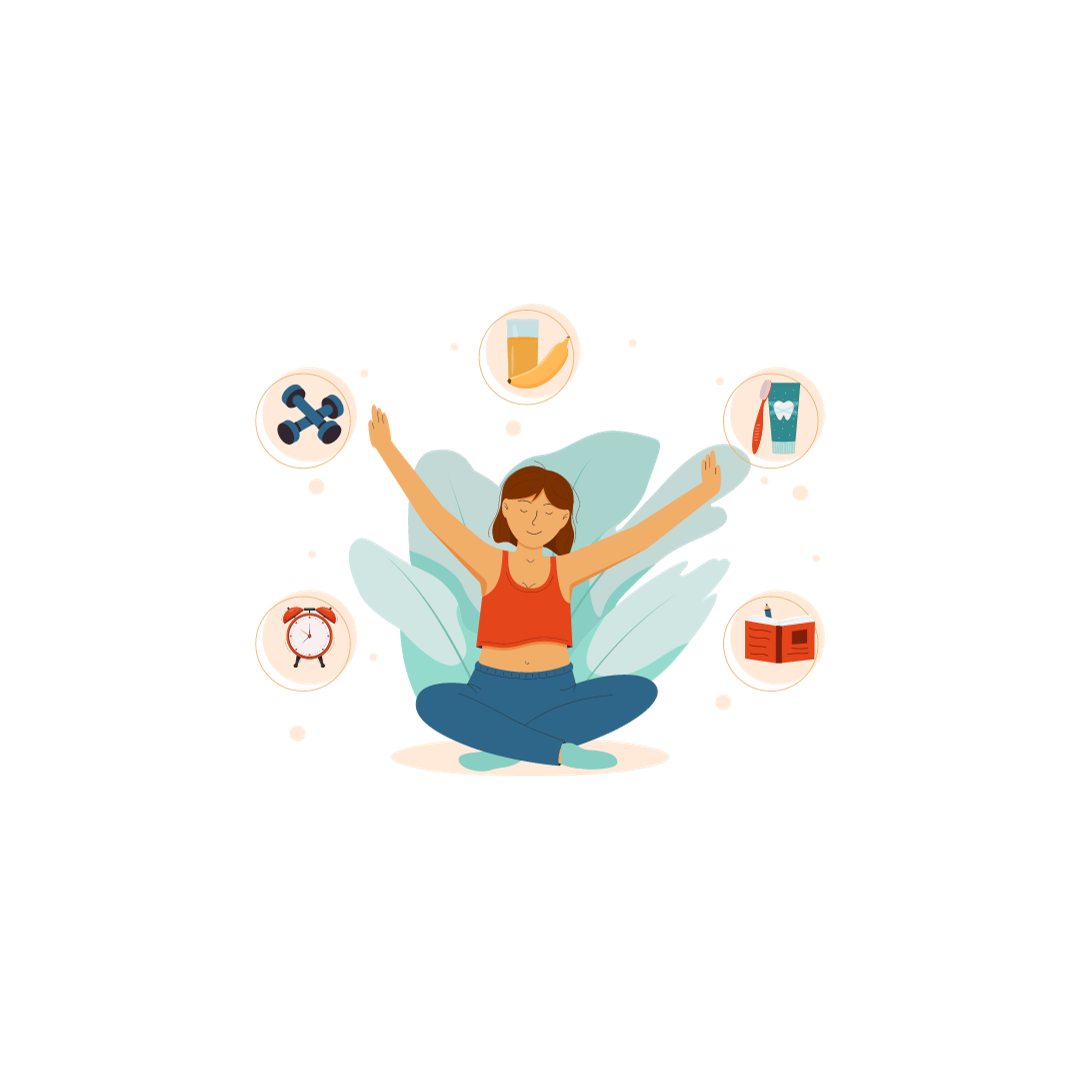 Are you struggling with unresolved questions about your health, seeking clarity and understanding? This service is designed to bring clarity to your health journey and help you make sense of your health experiences whether that be a recurring health condition or difficulty achieving a wellness goal. The goal of this consultation is to help you to create a simplified, yet highly effective wellness routine tailored to your unique health needs and wellness objectives. We understand that each individual's health concerns are unique, and thus we offer a structured and personalized approach to your health, focusing on evidence-based practices and holistic principles. Whether you are new to holistic health or are looking to refine your existing routine, this service is provided to fine-tune your health and guide you towards a more balanced, vibrant life.
"Help Me Detox":
Are you sensing the need for a genuine detox that revitalizes your body by releasing accumulated waste and toxins? This service is designed for individuals who are ready to heed their body's signals and address concerns such as acne, swollen lymph nodes, outbreaks, gut/intestinal issues, severe anemia symptoms, weakened immunity, challenges related to vaginal/prostate health, and more. This service entails a 1hr strategy call, and 4 weeks up continued guidance and support. In addition to our weekly check-in calls, you'll receive two complimentary supplements—aligned with your needs— and our herbal cleanse and tonic detox combo, thoughtfully crafted to kickstart your detox journey and introduce you to the powers of bitter herbs.
"Help Me Supplement":
Are you frustrated by spending money on supplements and vitamins that seem to have little impact on your health? Perhaps you're hesitant to start supplementing due to a lack of knowledge. You're not alone, and this service is meant to address these exact concerns. Our primary goal is to help you not only address your nutritional deficiencies with plant-based supplements that contain essential bioavailable nutrients, but also to enhance your body's ability to absorb these vital nutrients. We understand that choosing quality supplements can be overwhelming with the abundance of choices! That's why we're here to shed light on the most effective options that stimulate internal healing and promote balance. As part of this service, you will receive two complementary plant-based supplements tailored to your wellness needs and goals, along with our popular herbal cleanse and tonic detox. We're dedicated to ensuring that you have the knowledge and resources to address your nutritional deficiencies effectively and achieve a greater sense of balance and well-being.
"Help Me Fast" Service:
Fasting is ancient medicine. Are you one of those individuals who truly desire to experience the benefits of fasting but are uncertain about how to embark on this path safely? This service is meticulously designed for individuals like you who want to fast with confidence. Our aim is to provide you with the tools, knowledge, and support necessary to embark on a safe and successful fasting experience. We believe in the transformative power of fasting, for physical, spiritual, and mental well-being, and we're committed to helping you discover your potential!
In-Person Wellness Assistance:
Our "In-Person Wellness Assistance" service is a 1-day exclusive and personalized consultation experience designed for individuals seeking a deeper connection to wellness practices and a more intimate, hands-on approach to health. This service provides a unique opportunity to receive in-person guidance, creating a space where learning and implementing wellness practices become more tangible and hands-on. As a holistic lifestyle and wellness specialist, I am dedicated to assisting you in making sustainable lifestyle changes that harmonize with your individual needs and goals. The purpose of this in-person consultation service is to help you build your awareness of optimal self-care and create a solid wellness routine that you can integrate into your lifestyle seamlessly. If you're based in Los Angeles, CA, this personalized, in-person consultation experience is available to you.
For prospective clients residing outside of Los Angeles, California who are interested in this exclusive service, please reach out to us at consultations@ancientartery.com with serious inquiries only.